Candle Holder Big Tealight
A candle holder where beautiful black alder comes to its own. Candle light throws a warm shade on the reddish wood surface.
Price: 21.00€
Materials: black alder, metal
Size: 14.5*11*3cm
The tealight is not included.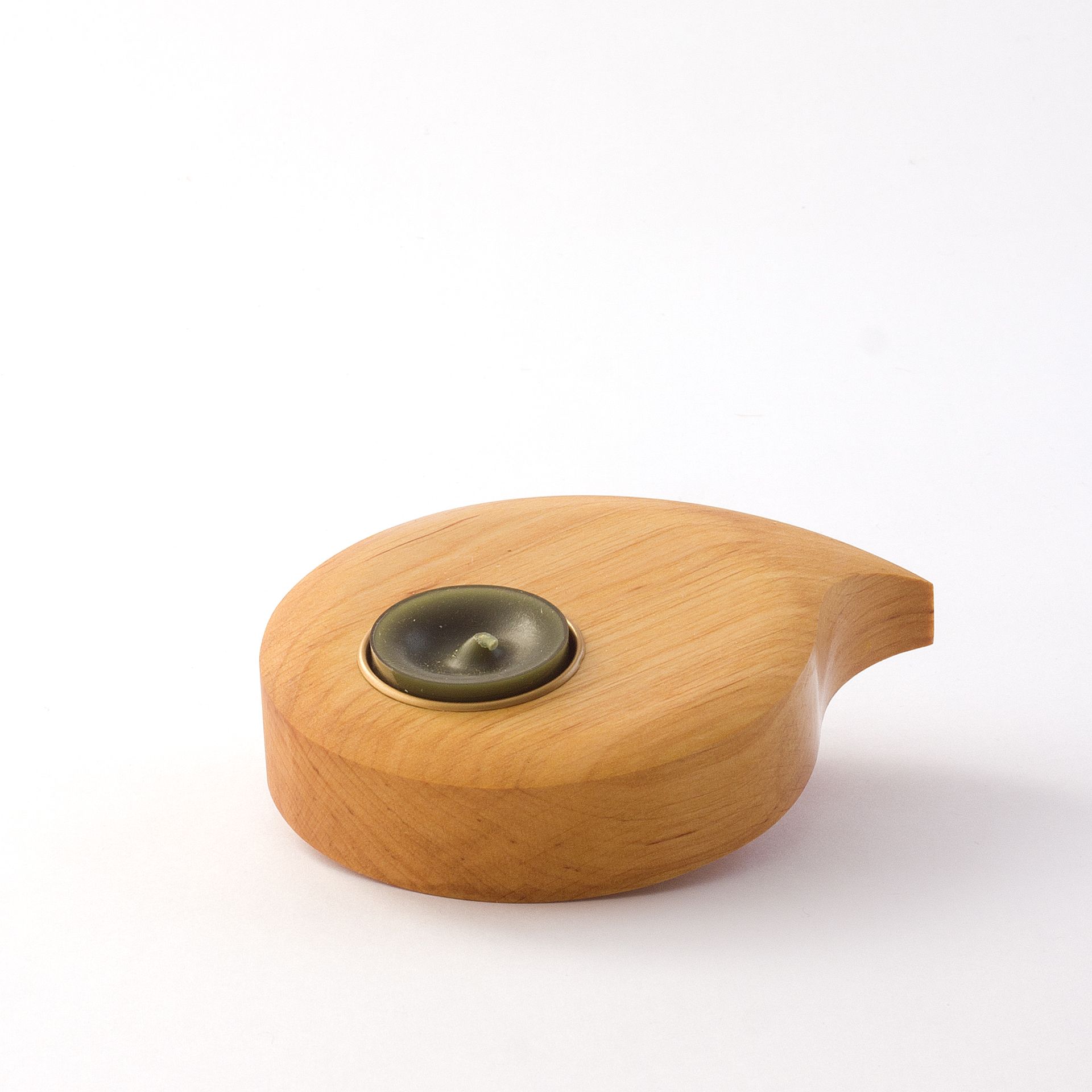 Mushrooms
A charming mushroom family! A unique and ecologic decorative item made of Finnish wood. A unique high-quality gift that will be noticed. Each mushroom contains a box that can be used for storing small items.
The largest mushroom size is available as a separate product in a beautiful gift package made of cellulose.
Price: 279.00€
Materials: curly birch
Size: Ø 56mm, 50mm, 40mm, 32mm, 24mm